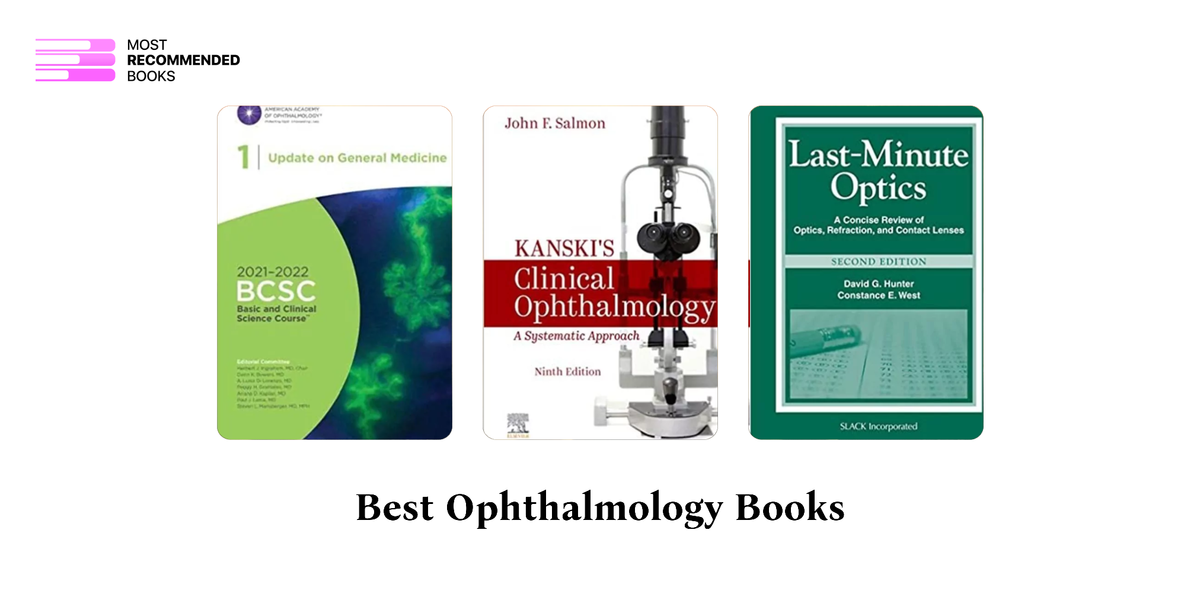 Ophthalmology is a specialized field of medicine that focuses on the diagnosis, treatment, and prevention of eye diseases and disorders. Aspiring eye care professionals, including medical students, residents, and optometrists, need a solid understanding of the fundamentals of ophthalmology to excel in their careers. One of the key resources for acquiring this knowledge is through basic ophthalmology books. In this article, we will explore the importance of these books and provide an extensive list of recommended titles to help individuals kick-start their journey into the captivating world of ophthalmology.
The Significance of Basic Ophthalmology Books
Building a Strong Foundation in Ophthalmic Knowledge: Basic ophthalmology books serve as building blocks for developing a comprehensive understanding of the field. They cover topics ranging from anatomy and physiology of the eye to the diagnosis and management of various eye conditions.
Practical Learning Experience: These books often include case studies, clinical photographs, and diagrams, providing readers with practical examples and visual aids to enhance their learning experience.
Reference Materials: Basic ophthalmology books serve as valuable reference materials throughout one's career. They can be consulted to refresh knowledge or clarify doubts when encountering challenging cases.
Exam Preparation: Whether preparing for board exams or certification assessments, having access to reliable basic ophthalmology books is essential for exam success. They present information in a concise and organized manner, facilitating efficient studying.
Recommended Basic Ophthalmology Books
1. "Vaughan Asbury's General Ophthalmology" by Paul Riordan-Eva and James J. Augsburger
Provides a comprehensive overview of key ophthalmic concepts, covering both basic and clinical aspects.
Features numerous illustrations, tables, and figures to aid comprehension.
Includes self-assessment questions to test understanding.
2. "Clinical Ophthalmology: A Systematic Approach" by Jack J. Kanski and Brad Bowling
Offers a systematic approach to understanding ophthalmic diseases and their management.
Presents information in a clear and concise manner, making it suitable for medical students and residents.
Features case studies, clinical photographs, and online access to additional resources.
3. "Ophthalmology: Expert Consult – Online and Print" edited by Myron Yanoff and Jay S. Duker
Provides a comprehensive and up-to-date overview of ophthalmology.
Covers a wide range of topics, from basic principles to advanced surgical techniques.
Includes online access to videos demonstrating various procedures.
4. "Basic Ophthalmology for Medical Students and Primary Care Residents" by American Academy of Ophthalmology
Designed specifically for medical students and primary care residents seeking a concise introduction to ophthalmology.
Focuses on the essentials of eye anatomy, examination techniques, and common eye conditions.
Includes self-assessment questions and answers to reinforce learning.
5. "The Wills Eye Manual: Office and Emergency Room Diagnosis and Treatment of Eye Disease" edited by Nika Bagheri and Brynn Wajda
Offers a practical guide to diagnosing and managing a wide range of eye conditions encountered in office and emergency room settings.
Provides step-by-step instructions for ophthalmic procedures and treatment protocols.
Includes color illustrations and algorithms for quick reference.
Conclusion
In conclusion, basic ophthalmology books play a vital role in equipping aspiring eye care professionals with essential knowledge and skills. They offer a solid foundation in ophthalmic concepts, serve as valuable references throughout one's career, and aid in exam preparation. By investing time in studying these recommended books, individuals can embark on a journey towards becoming proficient in the captivating field of ophthalmology.